Competitive Mortgage Rates from a Trusted Lender
We encourage you to check the daily rates for the most accurate picture of the type of mortgage interest rates you would be interested in.
Mortgage Interest Rates vs. APR
When dealing with borrowing money, you are going to have an interest rate as well as an annual percentage rate – so what is the difference? When it comes to your mortgage interest rate versus APR, the difference is that the APR is the actual annual cost of the loan to the borrower – including fees and other charges such as mortgage insurance, closing costs, discount points, and loan origination fees. The APR gives you more information about what you're actually paying. Your monthly payment, however, is calculated off of the interest rate on your promissory note. Savvy home buyers will take both APR and interest rates into consideration. Our Omaha mortgage loan experts can provide you with more information and guidance.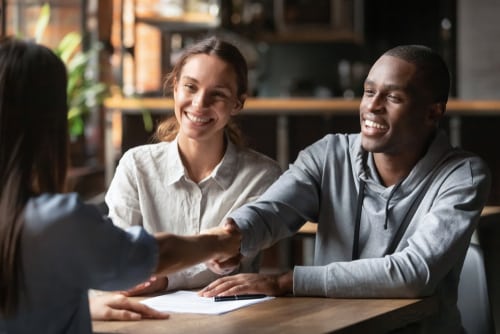 Mortgages
We provide the care, knowledge, and expertise to find an Omaha mortgage loan that's in your best interest and in your budget with flexible terms. We have teamed up with a credit union mortgage company, Centennial Lending, to expedite our processing, underwriting, and closing.