Consolidate Your Loans and Save
Are you overwhelmed with all your monthly payments? Do you have equity in your home or a vehicle that you can borrow against? Do you qualify for a personal loan?  Call the Credit Union to speak with an Omaha financial advisor or loan officer about whether or not a debt consolidation loan fits your financial needs.
What are the benefits of debt consolidation?
Our Omaha debt consolidation loans are a way of refinancing your debt in which you take out one loan and use it to pay off multiple loans. Our Omaha financial advisors can help you determine if a debt consolidation loan is the right path for you. The important things are that it needs to have terms that are favorable to you and it should have a lower interest rate than your current collective debt.
What do I need to qualify for a debt consolidation loan?
Our Omaha financial advisors will look at several factors to determine your eligibility for a loan to consolidate your debt. Things we take into consideration are credit scores, income, and other financial factors that will speak to your ability to repay the loan.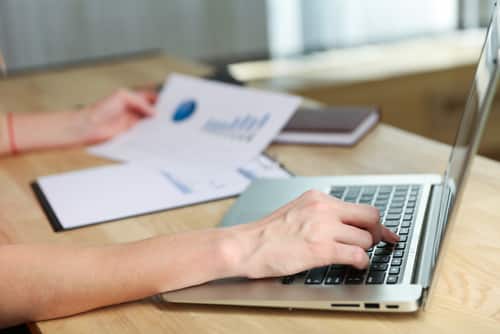 What are the benefits of debt consolidation?
The benefits of consolidating your debt with a single loan can be boiled down to a couple of basic things. Interest rate is, of course, a major factor—even with monthly payments, you can see your debt grow out of control through high interest rates. Consolidating to achieve a lower interest rate is certainly going to benefit your financial health. Another important benefit is the fact that you will no longer have to worry about juggling multiple payments each month. You simply pay off your outstanding debts with your debt consolidation loan, and then you only have one monthly payment to keep track of. And at Kellogg CU, our Omaha financial advisors will work with you to make sure the repayment terms won't be a burden.
Protect your family from the unexpected. Coverage available for death, disability, and involuntary unemployment.