Competitive Rates from a Trusted Lender
What makes our credit card options better than our competitors'? To start, we offer cash-back rewards, great rates, debt protection and more—all available immediately at your fingertips upon approval of your application. From big purchases to everyday expenses, we've got you covered with a credit card that works best for you. Our competitive rates provide flexibility and sustainability no matter your needs, and we have zero fees—no annual fees, no hidden fees, and no balance transfer fees. We protect you from both fraud and debt so you can make the most of your card and use it with confidence. We offer the convenience of online banking but are more than happy to assist you over the phone or in person. Plus, our customer support and quality of service for members is unmatched, since we truly care about your financial goals and long-term financial success. Check out details about our credit card options below to see what we can offer you!
Rates
Obtaining a credit card with an APR realistic for your lifestyle helps you accomplish your financial goals more quickly, easily, and effectively—a good rate can truly make all the difference. Find out what you qualify for to take advantage of our competitive rates today, and speak with one of our financial service representatives to find out more or ask any questions you may have. 
| APR* | Term | Min. Monthly Payment |
| --- | --- | --- |
| 14.90% to 18.00% | Revolving | $25.00 or 2.0% Whichever is greater |
*APR = Annual Percentage Rate. Other restrictions may apply.
Kellogg Credit Union VISA Credit Cards Include:
No Balance Transfer Fees
No Annual Fees
Online Banking
CardValet® A Credit Card Monitoring Service
Debt Protection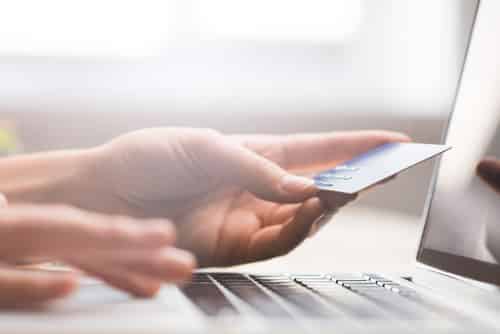 CardValet®
Credit card fraud is a serious issue with serious consequences, and we do all we can to protect our members with every transaction. Offering CardValet® gives our cardholders extra protection against fraud on their credit cards through Kellogg Credit Union, so you can trust your personal information is safe with us and shop with peace of mind.

Our Cards include uChoose Rewards!
Earn 1 point for every $1 you spend, and redeem your points for cash, merchandise, or travel. It's the card that keeps on giving!
Click here to redeem or track your points.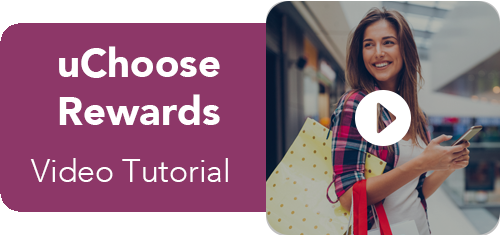 Debt Protection
Protect your family from the unexpected. Coverage is available for death, disability, and involuntary unemployment. Contact us to learn more about what options are available to you and how we can help.