Don't let holiday expenses sneak up on you
Don't let the season of giving take away all your hard-earned savings. Save throughout the year, so when it's time to purchase gifts, you have a head start. Our holiday savings accounts encourage you to save holiday funds by requiring a small fee ($10) to remove funds before November 1, but after that, the money you've saved throughout the year is automatically transferred into your primary account!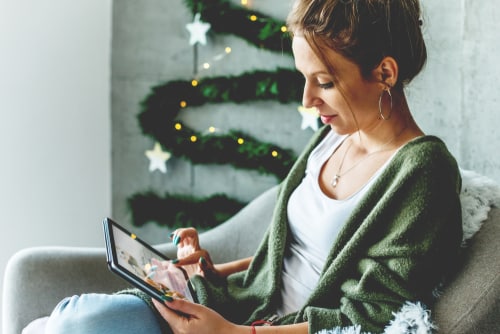 Prepare all year long with a Holiday Club Account
Free online and mobile banking
Competitive rates
Free mobile deposits
Funds are automatically transferred to your share savings account November 1st
| Benefits | Holiday Club |
| --- | --- |
| Minimum Opening Deposit | $5.00 |
| Dividend | $4,999.99 or Less = 0.45% APY*$5,000.00 or Greater = 0.15% APY* |
| Minimum Balance to Earn Dividend | N/A |
| Dividends Paid | Annually on October 31 |
| Fee | $10.00 (Early Withdrawal) |
| Account Limitations | If a withdrawal occurs prior to funds disbursal date of November 1, annually, dividends are waived and a fee incurred. |
*APY (Annual Percentage Yield) reflects the total amount of dividends paid on this account, based on the dividend rate and frequency of compounding, in a 365-day period. For dividend-bearing checking and savings accounts, KCU pays dividends monthly on the last day of each month. Withdrawal of dividends and fees may reduce earnings on this account.