Recreational Loans
Purchasing a Boat, RV, Motorcycle, UTV or ATV is a big decision. When you find your dream model, you want the best rates and experience possible. Get asset protection and rate discounts with our Omaha recreational vehicle loans. Kellogg Credit Union is your local finacing partner, helping you get your dream recreational vehicle!
| APR as low as* | Term | Approx Loan Payment** |
| --- | --- | --- |
| 8.24% | 36 months | $629.00 |
| 8.49% | 60 months | $410.29 |
| 8.99% | 72 months | $360.47 |
| APR as low as* | Term | Approx Loan Payment** |
| --- | --- | --- |
| 9.74% | 36 months | $642.98 |
| 9.99% | 60 months | $424.91 |
| 10.49% | 72 months | $375.55 |
Omaha Boat & RV loans may qualify for terms up to 144 months, call for rates.
Rate Discounts Available!
Take 0.25% off the stated rates if you add debt protection to your loan.
Take 0.50% off the stated rates if you are an existing member who uses KCU as your primary financial institution and automatic payments for this loan are set up. Qualifying factors include: active checking account with payroll deposit, actively used debit card, average daily balance over $50.00, and signed up for e-statements.
For model years older than 2017, call for rates.
*APR = Annual Percentage Rate. Your actual APR will be determined at the time of approval and will be based on your application and credit information. Rates quoted assume excellent borrower credit history. Not all applicants will qualify for the lowest rate. Other restrictions may apply. Programs, rates, terms, and conditions are subject to change without notice.
** Loan payment estimates based on a $20,000 loan.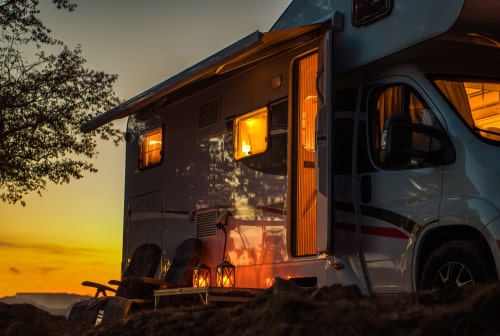 Investment Protection
Loan protection is a smart choice that will give you peace of mind. We don't want to think about the worst… but our Omaha recreational vehicle loan experts are here to prepare you for it.
Debt Protection
Protect your family from the unexpected.  Coverage available for death, disability, and involuntary unemployment.
Guaranteed Asset Protection with ADR
Upside-down protection
No deductible
Low cost compared to dealers
Auto deductible reimbursement up to $500
Powersports Warranty
Don't overpay for an expensive dealer warranty with a high deductible. Protect your investment with a warranty from Route 66. 
Route 66 Warranty has a complete line of coverage designed to keep your vehicle on the road. Even the most reliable vehicle can develop a mechanical problem. That's why so many people depend on Route 66 Warranty. No matter where you travel in the United States, we protect you against major mechanical expenses, and there is NO DEDUCTIBLE on covered parts or labor.
No deductible
Nationwide coverage
24/7/365 Emergency Roadside Service
Direct claim payments via Visa/Mastercard
For more information about our Omaha boat, RV, and ATV financing, call 402-593-2680 and speak to a loan officer.