Plan on saving more?
With a Money Market checking account from Kellogg Credit Union in Omaha, you get better rates and no fees, so your money works harder for you! This account is subject to a minimum balance, and it's the perfect way to save smarter while still having access to all your hard-earned money.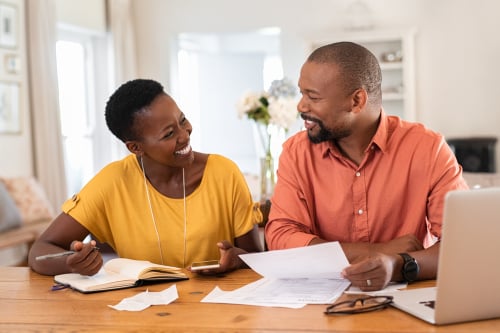 Our Money Market checking accounts in Omaha may be a better fit for your financial needs.
Free online and mobile banking
Competitive rates
Free mobile deposits
Money Market checks available
Money Market Checking

Minimum Opening Deposit

$1,500.00

Dividend

$1,500.00 - $9,999.99 = 0.05% APY*
$10,000.00 - $24,999.99 = 0.10% APY*
$25,000.00 or greater = 0.15% APY*

Minimum Balance to Earn Dividend

$1,500.00

Dividends Paid

Monthly

Monthly Fee

$0.00
*APY (Annual Percentage Yield) reflects the total amount of dividends paid on this account, based on the dividend rate and frequency of compounding, in a 365-day period. For dividend-bearing checking and savings accounts, KCU pays dividends monthly on the last day of each month. Withdrawal of dividends and fees may reduce earnings on this account.