Competitive Rates for Your Truck Loan
At Kellogg Credit Union, we've been working with our members to get them the lowest rates on their truck loans since 1946. With decades of experience on our side, we help people throughout Omaha and the surrounding areas get the right financing for their truck purchases. We offer reduced interest rates so our members can easily pay on time, reducing costs and helping them build credit.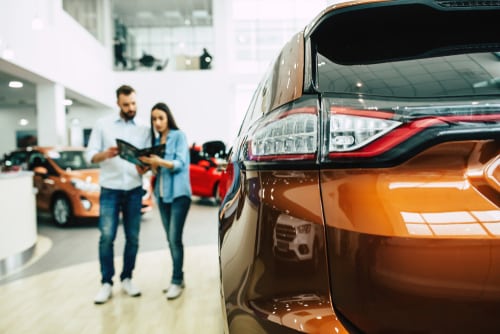 Rates
| APR as low as* | Term | Approx Loan Payment** |
| --- | --- | --- |
| 2.99% | 36 months | $581.56 |
| 3.24% | 60 months | $361.53 |
| 3.74% | 72 months | $310.56 |
| 4.24% | 84 months | $275.62 |
| APR as low as* | Term | Approx Loan Payment** |
| --- | --- | --- |
| 4.24% | 36 months | $592.64 |
| 4.49% | 60 months | $372.79 |
| 4.74% | 72 months | $319.72 |
Discount Rates Available!
Get 0.25% off listed rates with debt protection on your loan.
Get 0.50% off listed rates by using payroll direct deposit with your Kellogg Credit Union checking account and setting up automatic payments for your loan.
For model years older than 2016, call for rates.
*APR = Annual Percentage Rate.  Your actual APR will be determined at the time of approval and will be based on your application and credit information. Rates quoted assume excellent borrower credit history. Not all applicants will qualify for the lowest rate. Other restrictions may apply. Programs, rates, terms, and conditions are subject to change without notice.
** Loan payment estimates based on a $20,000 loan.
How Do Truck Loans Work?
The three factors that have the greatest influence on whether you should move forward on a truck loan are the annual percentage rate (APR), the total amount of the loan, and the length of the loan. Whether you are refinancing or purchasing a new truck, you'll have several options.
Annual Percentage Rate (APR): APR is the yearly interest rate of your loan and is affected by a variety of things such as the model year of your truck and the loan term. At Kellogg Credit Union, we offer the lowest rates possible to keep your total loan cost down.
Loan Amount: The total amount of your loan determines the size of your monthly payments. You can reduce this with trade-ins or a large down payment. This won't reduce your APR, but smaller monthly payments will help you pay on time and reduce your long-term costs.
Loan Term: Your loan term is the total amount of time you have to pay your loan. As a general rule of thumb, longer loan terms result in a higher APR. Your financial situation and goals will help you decide on a loan term that is most appropriate for you. No matter what you decide, Kellogg Credit Union will provide you with the lowest rates possible for your term.
Get in touch with our loan specialists today to learn more about our Omaha truck loans!